Those You Despise
THE AWAKENED BOOK 7
---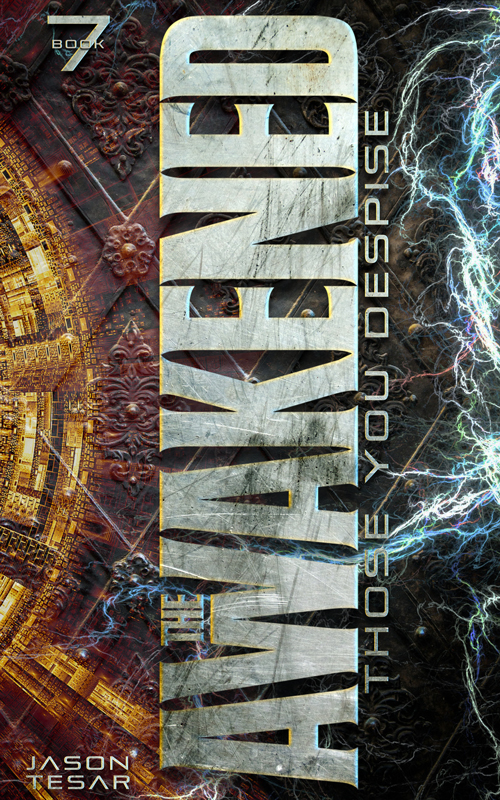 The fractured Temporal Realm is consolidated, with ancient and modern cultures now forced to contend for a single world.
Nothing stands between Kael and the last of the Wandering Stars, yet his location may be obvious to those watching from the Eternal Realm, making his presence a danger to everyone around him. With his allies and family centralized in Orud, and the city under threat of imminent assault from the most dangerous and technologically advanced enemies, Kael must decide whether to stay and ambush them or leave to confront them alone. Which is the wiser path? The answer depends upon his interpretation of an ancient prophecy and the depth of his faith in it; meanwhile, the lives of everyone he loves hang in the balance.
In book seven of the bestselling Awakened series, Jason Tesar's epic saga forges a new world from the remnants of three disparate civilizations, fusing the genres of sci-fi, fantasy, and military fiction.
Now available at the following retailers:
Amazon
Jason's skill in his writing craft has gone to a level, I believe, beyond many writers. A true master storyteller in these modern times!Wayne Ellis
… best work yet. The scene where … is one of the best pieces of writing I have ever read.Jerry Sigwarth Jr.
Again, Jason has outdone himself!!!PNYXPS
Absolutely amazing! This is, by far, Jason Tesar's best work yet. The story continues to captivate the imagination and keeps you on the edge of your seat. The action sequences are well thought out and told in a way that brings you in to the conflict … I'm thoroughly impressed with the dynamic character development in Kael.Justice
CANNOT WAIT for the next book!Tina
The story pulls you along at a pace that makes you want more, yet you have to stop and think about what you just read. I love the way Jason develops characters and weaves the story with many different subplots.Gene Numerick
Free Preview